County Groups Seek Reversal Of DEP Water Proposal
March 20th, 2012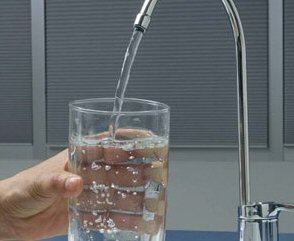 Potter County's Triple Divide Watershed Coalition and the Potter County Board of Commissioners are asking state environmental officials to change a proposed regulation that they believe could put public water supplies at risk. In a letter to Joseph Adams, an engineer with the Pa. Dept. of Environmental Protection, the local groups oppose a draft rule change that would speed up the review of erosion and sedimentation control plans filed for any type of earth disturbance. Citizens who want to comment on the proposal have until Friday, March 23, when the review period will end. Emails may be sent to Adams at josepadams@pa.gov. Following is the text of the letter sent by the two Potter County organizations:
"Triple Divide Watershed Coalition represents all 10 public water suppliers (encompassing 19 separate water sources) in Potter County and was recently chosen to receive the Governor's Award For Local Government Excellence in the "Building Community Partnerships" category. Your colleagues at DEP have identified our group as the first in the Commonwealth to bring together 100 percent of a county's public water suppliers to form a common water protection strategy and to share resources. We're also being recognized by the U.S. Environmental Protection Agency as a potential national model.
We appreciate the support of DEP in providing technical assistance that allowed us to successfully launch the Coalition. It is our belief that formation of other county-based organizations "downstream" (our Triple Divide moniker denotes the headwaters of three major U.S. watersheds being traced to a single plateau in northern Potter County) could help to protect our water resources all across Pennsylvania.
At our most recent Coalition meeting, it was brought to members' attention that the current draft of the proposed revisions to Erosion and Sediment Control Plan general permitting requirements has wisely excepted earth disturbances in close proximity to High Quality or Exceptional Value waters from the expedited review process. We thank you for that.
However, that draft does NOT provide exception for delineated source water recharge/protection areas. In Potter County, we went to great lengths to properly identify, document and log these areas which, if disturbed, could potentially contaminate public drinking water supplies. Some of our water systems rely on a single source, so you can imagine the results of a contamination incident in those watersheds.
Including these delineated recharge/protection areas among exceptions to the expedited review process only makes sense. It is especially critical that industrial activity in these areas be conducted with the utmost caution. However, we are aware of industrial activity taking place in recent years – agricultural operations, logging and gas drilling, for example – without regard for the extreme value of these areas. In most or all cases, the individuals and/or companies were simply unaware that the activity was taking place in such a sensitive area.
Please consider amending the document to include these recharge/protection zones as exceptions."