Potter County Today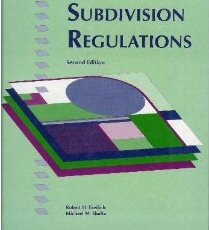 After holding a public hearing earlier this month on proposed amendments to the Subdivision and Land Development Ordinance, the Potter County Board of Commissioners will entertain additional input and then take action on the document at their business meeting on Thursday, Oct. 21. Time of the vote is uncertain, as it will follow an 11 am meeting of the Retirement Board. Both meetings will be held at the F.W. Gunzburger County Office Building and are open to the public.
The Subdivision Ordinance revisions have been crafted by the Potter County Planning Commission. PCPC members unanimously voted to recommend to Commissioners Doug Morley, Paul Heimel and Susan Kefover that the amendments be adopted. Changes deal with regulations covering development of new rental cabins, single-lot subdivisions for property owners' family members, surface requirements for subdivision roads, minimum road frontage and other regulations.
Copies of the proposed amendments are available at the Planning Office in the Gunzburger Building (274-8254). The draft ordinance can also be accessed through the county's website. Click here; under the Departments tab, click on Planning Commission.