Potter County Today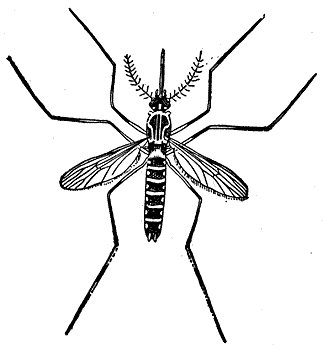 There have been no further discoveries of West Nile virus in Potter County since a mosquito carrying the disease was found at Coudersport Area Recreation Park in late August. The insect was found just months after state funding for county-operated comprehensive mosquito population monitoring expired. Officials emphasized that the discovery is no cause for alarm, but it did trigger additional surveillance that found no other evidence of the virus. As a precaution, the Potter County Commissioners have agreed to send Irene North, the county's West Nile surveillance coordinator, to a conference in State College Nov. 15-17 to learn more about mosquito control and West Nile virus detection techniques.
Nationwide, 26 West Nile human cases have been reported, half of them in Arizona. In 2009, there were 720 West Nile human cases and 32 deaths reported nationwide. The majority who are infected typically have only symptoms similar to a mild flu, if they show any signs at all. Cooler temperatures reduce the risk.
Public health officials said people should take common-sense precautions against mosquito bites. To reduce mosquito-breeding, people should drain or remove items that collect water.